TIMELESS
because you do not have time to lose!
Many years of experience gained since 2005, a team of exceptional professionals and hundreds of satisfied customers are the trademark of our company.
We provide our customers with professional service, the highest quality and the best means of transport adapted to the transported cargo.

GPS SURVEILLANCE
over every load,
available 24 hours

SERVICE QUALITY
confirmed by opinions
of our customers

JUST IN TIME
reliable delivery,
always on time
We offer top quality transport services
across Poland and the European Union.
Our cars reach Lithuania, Latvia, Estonia, Finland, Sweden, Norway, Denmark, Germany, the Netherlands, Belgium, England, Ireland, Luxembourg, France, Spain, Portugal, Switzerland, Italy, Slovenia, Austria, Czech Republic, Slovakia, Hungary, Romania, Bulgaria, Greece, Serbia.
QUALITY
confirmed by the customers themselves
"All in time as needed.Transport without problems. They know their job. Very professional, good contact, big plus for informationabout loading and unloading "
Polonia Logistyka. Myszków.
"Great modern fleet. All in time as needed."
Ekol Logistics. Sosnowiec.
"Great modern fleet. All in time as needed. Transport without problems. The driver is a worldly person, knows languages and is competent in his job. Great cooperation! I recommend!"
Rohling Suus Logistics. Czeladź.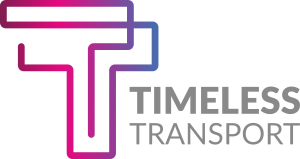 Headquarters:
        ul. Bohaterów Monte Cassino 28/5
        41-219 Sosnowiec  

 Transportation base:
          ul.Katowicka 4
          41-300 Dąbrowa Górnicza

  +48 504 868 872